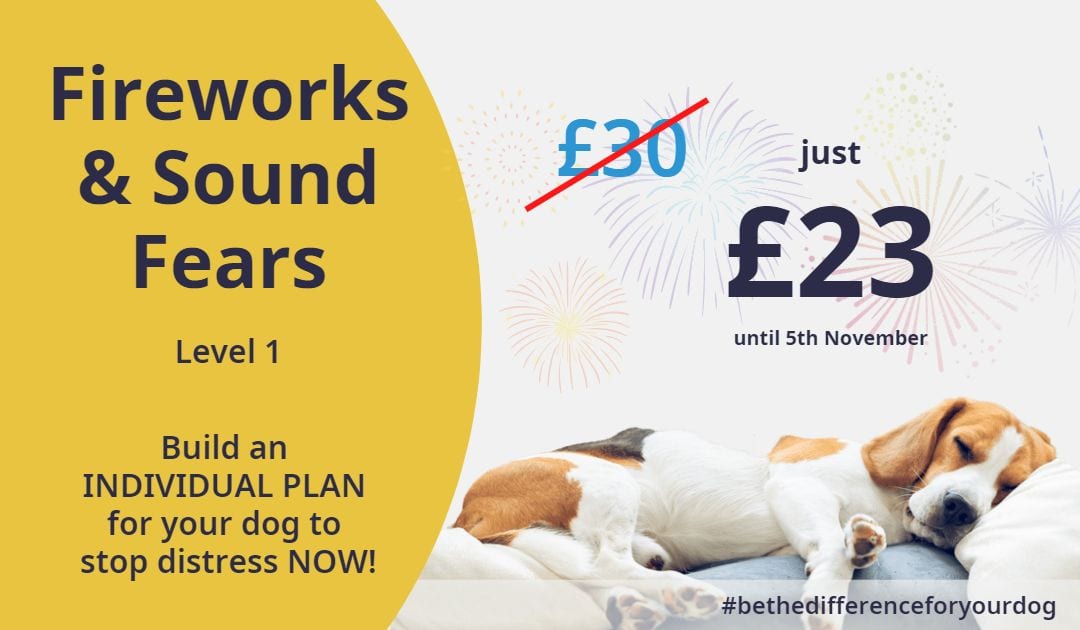 All the resources you need to support your dog through THIS firework seasons with low stress!
There is no need for dogs to be in a state of distress when there are tools and techniques to help them cope. If you can take your dog's fear away, safely and effectively, why wouldn't you? Your dog certainly would if they could. Remember, your dog has no choice about fireworks, but we have a duty to protect them from suffering.
The good news is that whilst we have little control of the fireworks (and storms and other scary sounds), we can take precautions to help minimise the stress our dogs experience! And that is what this course is all about!
Our Level 1 course takes you through 4 steps to build a plan for YOUR INDIVIDUAL dog.
questionnaire to help you assess YOUR dog and receive an outline plan based on the results
clear explanation of medication and supplements, a checklist for vet appointments AND a medication test plan so you get things just right.
discover the support measures and activities YOUR DOG needs – and which ones to avoid
INCLUDES 2 bonus sections on special measures for supporting dogs with pain (like injuries and arthritis) and looking after gut health during times of stress
See the full course content below…