Most clients choose this service, particularly for behaviour issues
It is incredibly flexible and means we focus every session on your specific requirements, helping you achieve your goals much more quickly than in a group environment (although many clients participate in group sessions as well, certainly in the later stages of their programme). ​
One to one sessions are usually a mixture of face to face, either at home, out and about or at one of our facilities and some online (video) follow-up in practical sessions to help you keep on track. Video is actually really important for some behaviours and we have used it for many years. It allows us to guide you and your dog without our presence changing the dynamics (after all, we aren't there in between the sessions!). This is hugely effective and the combination of both face to face and video consultations often achieves results much more effectively than face to face alone. Ultimately, the choice between remote video consultations or in person sessions is quite flexible and depends on what we are working on together – it's about providing you with the most effective support.
How one to one services work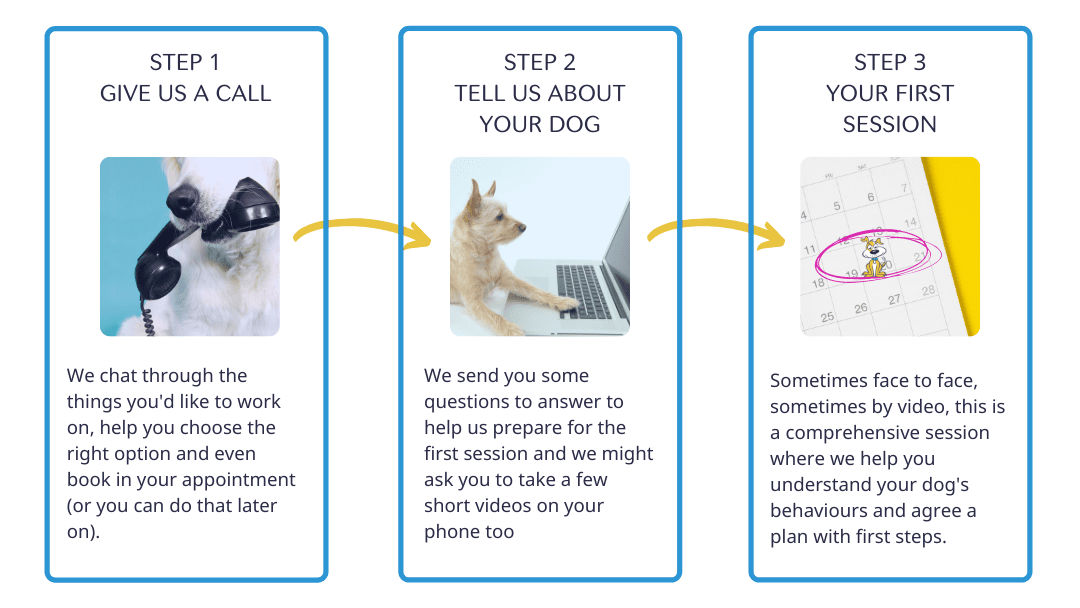 The first session is really important and it's why we ask all our clients to complete a set of questions beforehand, and sometimes send us some videos, so we can prepare carefully and ensure you get the best value from the time we spend together. It is usually 2 hours and allows us to go through the key areas of behaviour or training you would like to work on, help you understand why your dog is doing the things you would like to change and we work out a plan to help you move forwards.
If you see one of our behaviour team (for more complex issues) we will always need to speak with your vet beforehand and get a copy of your dog's medical history. We do all of this for you as soon as we have your signed consent.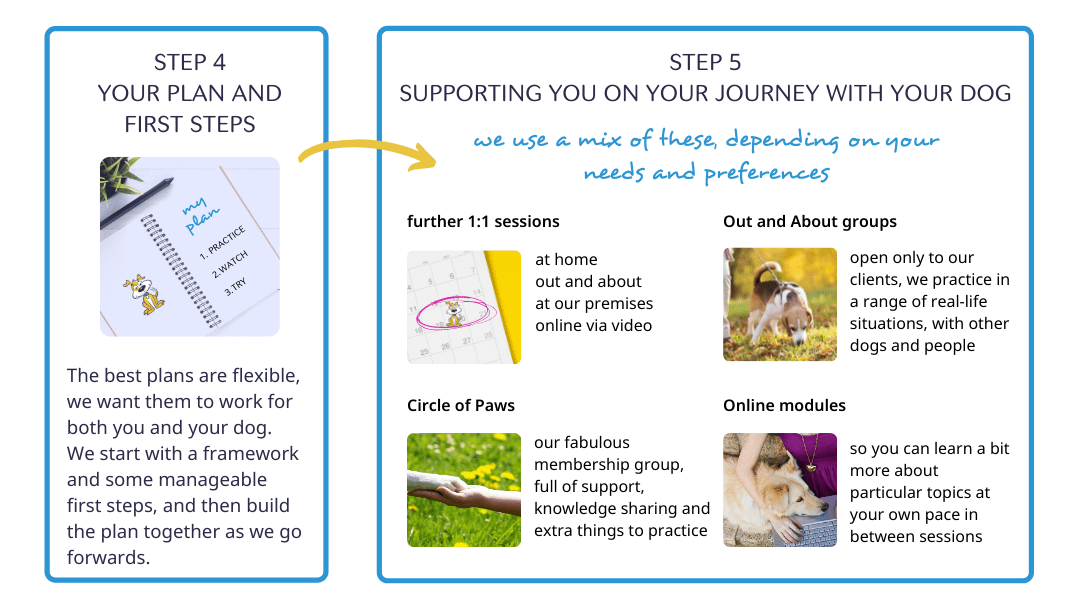 It offers the most effective and comprehensive support available. No two programmes are the same, everything is tailored specifically to you and your dog. We are here right the way through to make sure you get the support you need, just when you need it.  
We offer so much more than just the sessions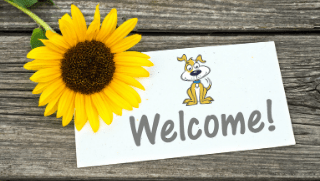 Welcome Pack and Report
A comprehensive guide to the basic concepts we will build on session by session. By adding your additional notes and handouts each time we meet, this develops into a personalised toolkit to support you and your dog in your future journey.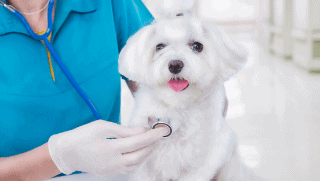 Vet and other professionals
We work with your vet and other health professionals to ensure your dog is in tip-top health and any underlying medical issues are identified and addressed to give you the best chance of getting good improvements to your pet's behaviour.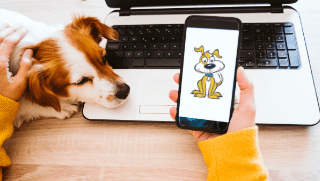 Support between sessions
In addition to the notes and handouts, we are always on hand to answer any queries you have in between sessions. Dogs are individuals, life happens and if things don't quite go to plan, we are here to support you every step of the way!
Finding you just what you need
We offer all our clients significant discounts on food, treats, toys, equipment and anything else you need. Everything is carefully tested, saving you money and taking the hassle out of finding what you need so all you have to do is focus on your dog.