I believe sharing your life with your dog should be a joy for both of you.
Optimising wellbeing, using the most up-to-date behaviour and training science and tailoring each programme of support to you as an individual means we help you and your dog develop a shared understanding of each others needs; giving you the skills to transform behaviours, enabling your dog to flourish and you to focus on enjoying life together.
My team and I look forward to sharing our passion and expertise with you.
Behaviourist. Trainer. Canine Wellbeing Specialist.
Owner of Canine Thinking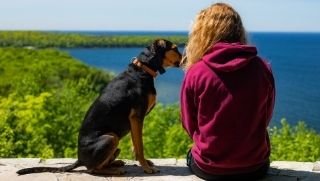 Behaviour and Training 1-2-1
Support perfectly tailored just to you, whatever you need help with.
Groups and classes
Online and 'Out and About', we have a service to suit your needs.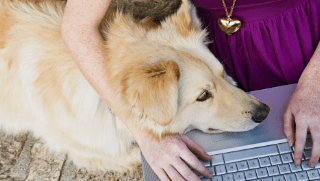 Online Courses
Learn in your own home at a time and pace to suit you and your dog.
Covid update: Our full service is operating as usual. We work with you to ensure we have a plan that is fully compliant with all relevant covid-guidelines so you can access the help you need in a covid-safe way.
Helping you and your dog
achieve happiness and harmony together