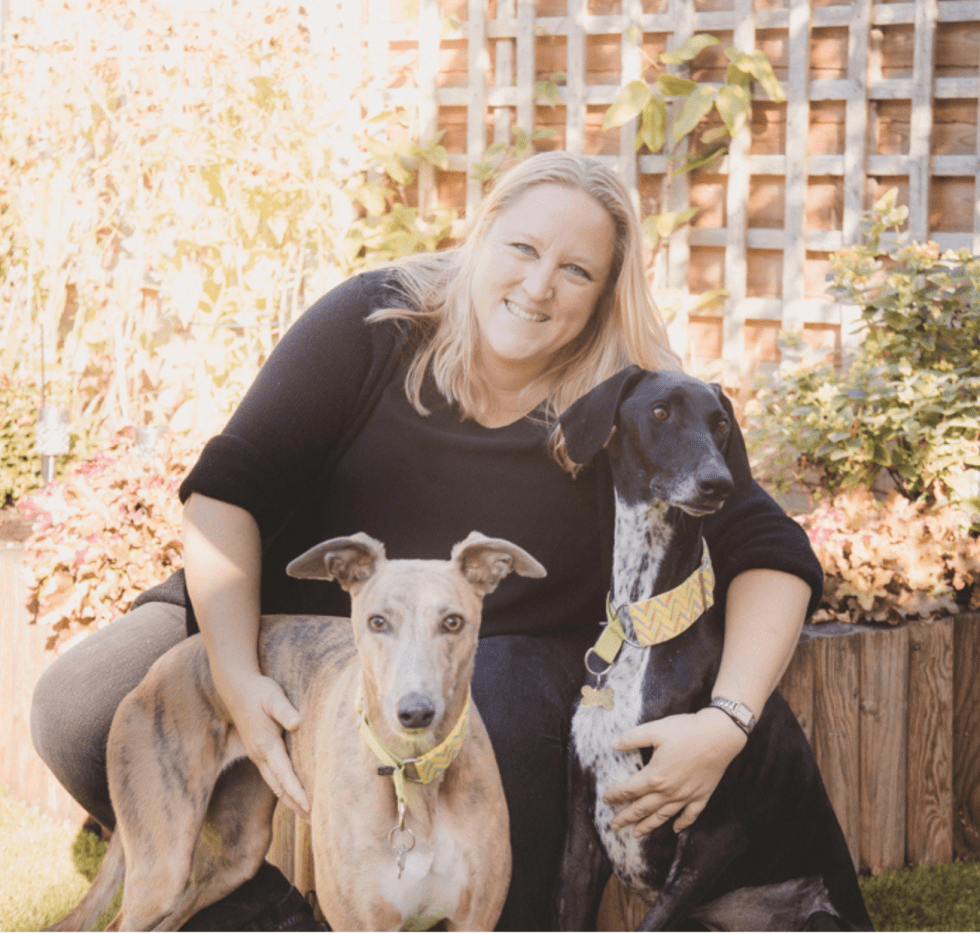 Lisa Webb DipCABT (QCF Level 6)
Chief Pawducator, Canine Wellbeing Coach, Owner of Canine Thinking
I am passionate about helping you and your dog live your happiest life together and this means bringing together the best behavioural science and practical skills with an in depth knowledge of canine communication and also physical and emotional wellbeing. I love seeing how behaviours transform, and relationships between canine companions and their guardians blossom, as mutual understanding and connection develops. It's a big part of why I do what I do! 
It is also a real privilege that so many of these incredible partnerships stay in touch with us over the longer term and become part of our extended Canine Thinking family, helping shape the support we are so proud to provide and making a huge difference to the lives of their own dogs and of so many others in turn. Collectively we can achieve so much. 
I currently share my life with two beautiful rescue hounds, Daylah and Huey, who have both overcome significant medical and behavioural challenges and who not only bring me huge joy (and keep me on my toes!), but continue to educate me about the incredible intricacies of canine behaviour we still have to uncover. The more I learn, the more fascinated I become! You can read their profiles (and the rest of the four-legged Canine Thinking team) here.  Dogs really are AMAZING and I love keeping up to date with the newest canine science research as well as helping develop and implement the advances in behaviour and training techniques which result. Our wonderful canine companions enrich our lives in so many ways, it is a pleasure (and our responsibility as guardians) to help them feel their best and enjoy life with us just as much in return. 
Find out more about Lisa's qualifications, experience and specialist areas here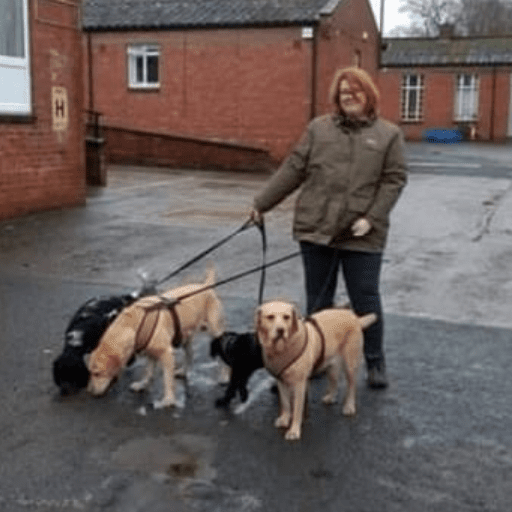 Tilly Coppin BSc
Curator of Pawsomeness, Client Support and the Pawducation Team 
I have a degree in Animal Behaviour & Welfare and am starting my Masters in Human Animal Interaction & Wellbeing in September so jumped at the chance to join the Canine Thinking team and be able to focus full time on supporting dogs and their lovely guardians! I help guide you through your Canine Thinking journey, making sure you have everything you need at just the right time. I also manage the diary for the pawducation team, help look after our brilliant Circle of Paws membership groups and work with Lisa on developing new resources. 
My little family is made up of me, four dogs and three cats. Amber and Holly are lovely 12 year old Labradors, while they may both be blind they can snuffle out any treat! Poppy is a snuggly five year old rescue Cocker Spaniel and the final dog in the team is Monty, he's a goofy four year old rescue Schnauzer x Poodle.  
Karen Webb
Pawducation Enrichment Specialist and Head of Fabulous Things for Dogs
I am also Lisa's PA and general organiser of 'stuff'! My passion is helping you find the right enrichment activities for your individual dog so you have a super-content canine companion and don't waste time and money on the wrong things. It's all part of our service because it's SO important to meet each dog's unique needs. I therefore also run our 'shop for rescue' pet shop and spend lots of time researching and testing new products. I love seeing the difference it makes when we get happy videos and pictures!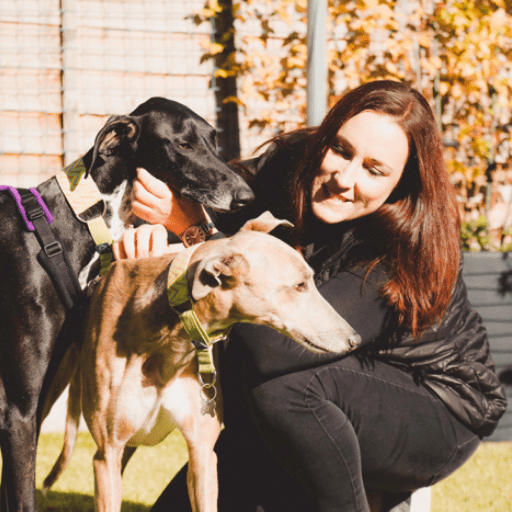 I also share my life with Daylah Doodlebug and Huey Puppy and am lucky enough to get to spend lots of time with the rescue cases we work with (who often seem to come home on foster!)