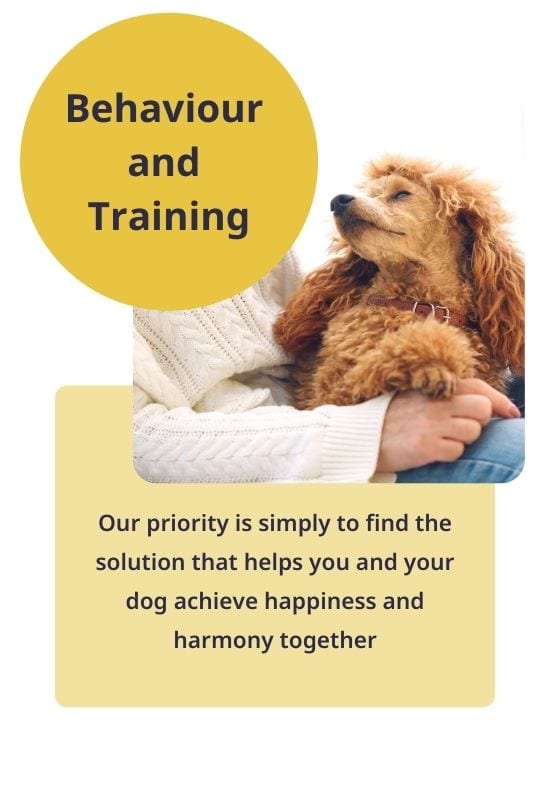 Every human and canine family has different needs….
We offer a wide variety of behaviour and training support options so we can find the one that will work best for both you and your dog, using our exceptional experience to guide you to the right level of support at the right moment.
You have taken a brilliant first step for your dog by reaching out for some help. We help you take it forward from here.
Get in touch for a chat!
We find out what you want to achieve and discuss the most suitable options with you.
We provide behaviour and training support in lots of ways….
We offer one to one sessions, small groups and classes, our fabulous membership communities and a variety of online courses (both self-paced and with live coaching with one of our brilliant pawducation team)
We work both in person and online via video consultation and sessions can be at your home, at one of our training locations, or out and about in the situations you find yourself in every day with your dog.
This flexibility means we can create a carefully tailored programme of support for you, that you feel really comfortable with, and that allows you to access the help you need, when you need it.